About Weggs
Welcome to our web-site. After a break from breeding for a short space of time, to enable us to re-locate, we moved to the beautiful herefordshire countryside in 2015. Here we will continue to stand our stallions at stud, all of whom are coloured tobianos, three being homozygous for the tobiano gene, and all graded.
Our aim is to offer you a stallion with outstanding temperament and to pass on traits that will make your offspring successful in whatever field you choose to compete, or to make a very special friend.
We are on site 24hrs a day with cctv for added security.
Your mare/mares can be kept on their own or in a small group in secure paddocks.
---
National Awards 2017
2017 has been remarkable for Weggs. We are absolutely delighted to anounce we have won two prestigious national awards this year:
1. Grandstand Media's Horse of the Year Show "Leading Couloured Sire of the Year 2017"
2. BSPA "Breeder of the Year 2017"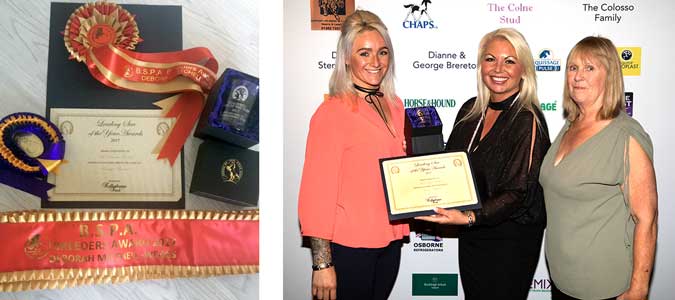 Hard work and dedication pays off!!
---
Please take a moment to look through our site. Below you will find details of our Stallions together with galleries of their offspring and other horses associated with Weggs